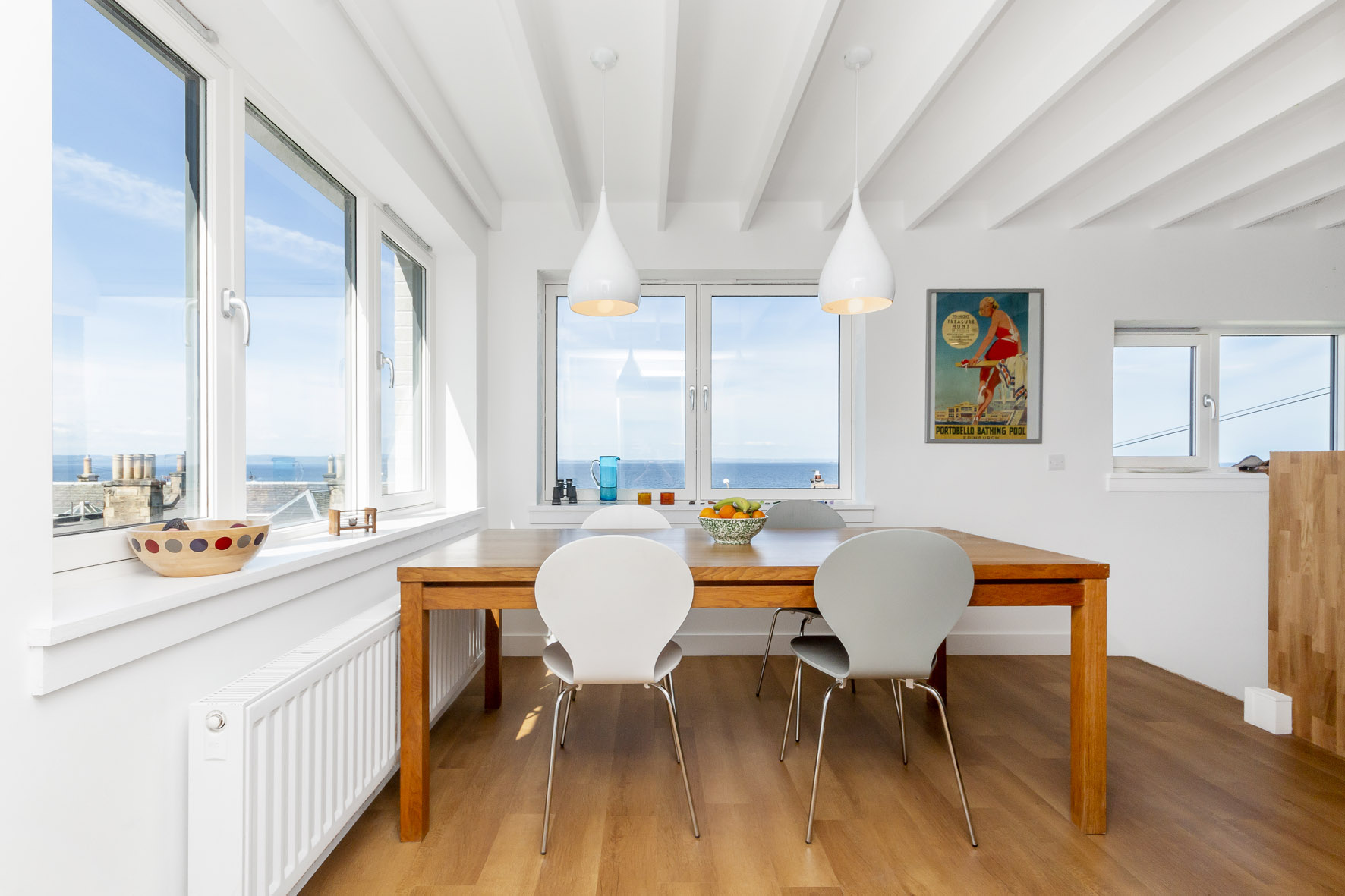 PROJECT: Seaview Crescent
LOCATION: Seaview Crescent, Joppa, Edinburgh
CLIENT: Private client  
STATUS: Completed on site 2018
DESCRIPTION: Extension and refurbishment of 1930s bungalow
Located on a sloping, elevated site with dramatic views over the Firth of Forth, the original bungalow at Seaview Crescent was orientated 'back-to-front', turning its back to the coastline. The main aim of the project brief was to relate the living areas to the rear of the property, exploiting the views and providing a connection to the back garden. To achieve this the extension was wrapped around the north and east sides of the house in the form of two white brick-clad, flat-roofed wings.
The single storey side extension was set back to appear subservient to the original house when viewed from the street, whereas the two storey rear extension is more prominent due to the sloping site. Although different in terms of materials and form, the old and new parts of the house read as a coherent whole, through the consistent use of grey timber windows and the co-ordinated colour of the external doors, gates and cladding.
Internally, the floor area of the original bungalow was doubled, with the addition of a master bedroom, kitchen/dining room, and two new shower rooms at the upper level, and a second living room at back garden level.